Altrad-Mostostal offers ceiling formworks based on a system of steel supports with adjustable heights (from 1482mm to 5500mm) and wooden girders (lengths from 1800mm to 5900mm).
A full range of proposed supports and girders provides an optimal combination for any ceiling formwork. Due to the simplicity of assembly, this system guarantees easy and efficient work, while ensuring full safety for people working on construction sites.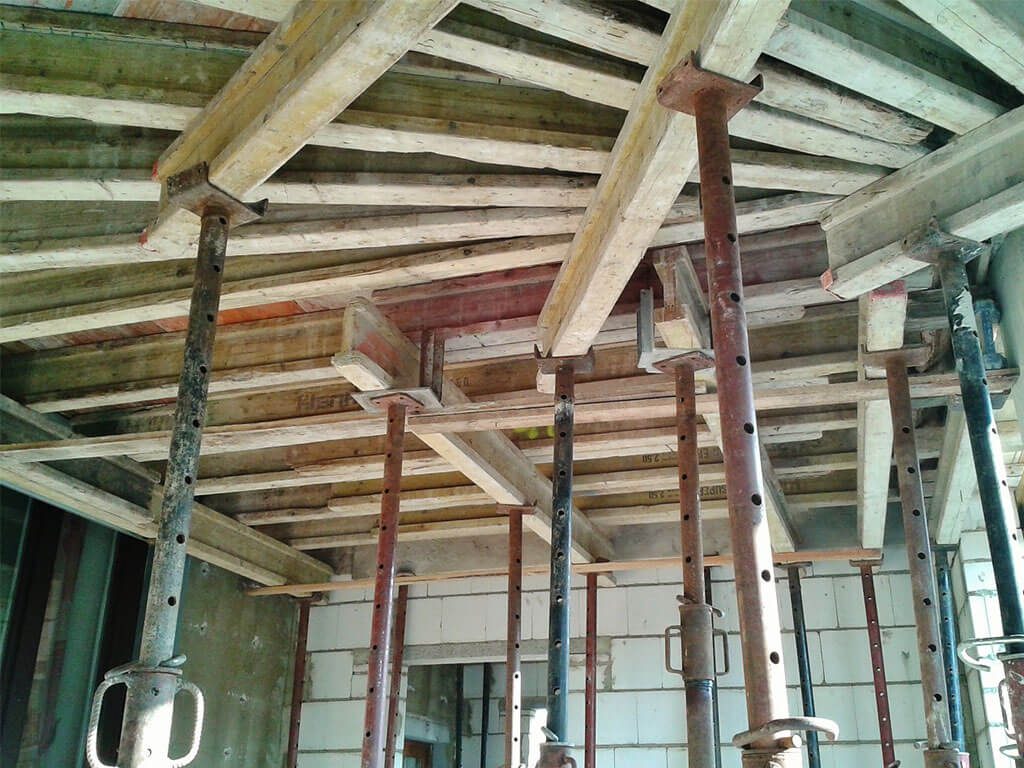 Thanks to the use of a modular construction system, high-quality materials and careful execution of all components, they are easy to use, designed for repeated assembly, without the risk of damage to individual components during their normal use.
The durability of elements is also ensured by excellent anti-corrosion protection using the hot-dip galvanizing method for steel elements and impregnation for wooden ones.